To build a greener, fairer, more prosperous Greater Manchester we must work in ways that supports our vision. We will be:
Inclusive and fair
We will show and encourage leadership, promoting and supporting equality of opportunity amongst all our communities and fighting discrimination.
We will involve people in the decisions we make and actions we take, by communicating clearly and effectively, and we will leverage our shared buying power to support our environmental and equality ambitions – making choices that deliver better outcomes for our people and planet.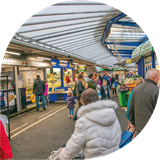 Innovative
We will try new ways of working to make the most of our talent, so that more people can be part of the solution.
We will make decisions based on data and use new and evolving information to help us make better choices, looking at localised information so we can tailor our activity to our communities, as well as to the city region as a whole.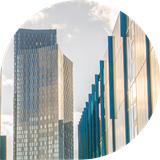 Forward thinking
We will look ahead to ensure the decisions we make today have a positive impact tomorrow.
Our workforce planning will focus on how we can work together better across Greater Manchester, putting in the right checks and balances so we can be confident we're doing the right thing and it's having the right impact.