The Greater Manchester Fire and Rescue Service Sustainability Strategy (2014-2020) outlines an overall target of being carbon positive by 2050 and essentially moving beyond net zero.
The Sustainability Strategy also has an interim target of achieving a 50 per cent carbon reduction by 2020 (from the 2008/09) baseline.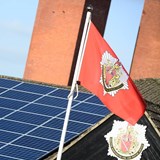 As well as carbon targets, the strategy also outlines our ambition to become a zero waste organisation, causing zero pollution, creating zero wasted water, as well as being local leaders on sustainability.
By April 2019, we had achieved a 45 per cent reduction in carbon emissions from a baseline set in 2008/09.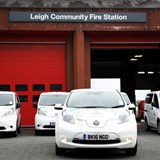 Net positive carbon footprint