Greater Manchester has set a science based target of being a carbon-neutral city- region by 2038.
Carbon neutral essentially mean we are doing as much as we can to limit the production and release of carbon emissions, and any that we cannot reduce, or which are not naturally removed by our environment, we are then offsetting to ensure the balance is equal to zero.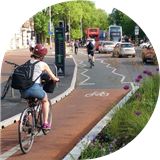 If we move quickly, and in the right way, delivering our carbon neutral target is an opportunity to make people's lives better and society fairer.
We know that those most affected by climate change are often those least responsible for causing it and by creating a system that recognises this, we'll build a more equal city region. The move itself will also create better jobs in the green economy, better homes with reduced energy bills and cleaner transport.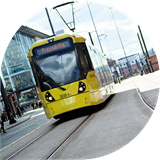 This is why we launched the UK's first regional Clean Growth Mission for Greater Manchester, mobilising everyone around our carbon neutral aim and breaking down the barriers between traditional sectors and groups.