Greater Manchester has made significant progress over recent years, including the delivery of major projects such as:
The expansion of the Metrolink network

The ramping up of housing delivery and delivery of investment in Brownfield sites now being brought together in our Places for Everyone framework

The development of assets into internationally competitive sectors (advanced materials and manufacturing, digital health innovation and low carbon)

A model of service delivery which has brought together health and social care ahead of the national curve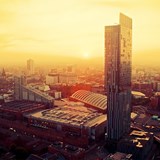 However, despite this a productivity gap remains between Greater Manchester and the UK, and even more so comparable city regions in other countries.
As the Greater Manchester Independent Prosperity Review found, health inequalities contribute to that gap, along with other gaps in human capital and infrastructure.
Closing this prosperity gap will require tangible delivery which creates opportunities for talent and innovative businesses.
Our Deal could be a model for Levelling Up and Net-Zero delivery for the whole country. We want a real partnership between Greater Manchester and Government with clear responsibilities and proper accountability for local leaders.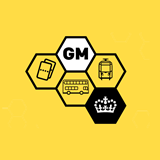 Greater Manchester has a strong record of delivery and collaboration and has led the way on English devolution and our Levelling Up Deal Deal builds on that. It will require both Greater Manchester delivery and Government support.
If Greater Manchester is given the right powers and funding our Levelling Up Deal will:
Deliver a London-style transport network with affordable London-level fares, moving us towards a zero carbon transport system
Remove one million tonnes of carbon from Greater Manchester's economy – and in so doing help to address inequality, for example by increasing energy efficiency creating savings for households and tackling fuel poverty, retrofitting schools and other public buildings as well as social homes and private homes
Create attractive places to live, work and set up a business
Create opportunities for people to retrain, get the skills they need and create jobs right across Greater Manchester
Create a 'Golden Triangle' of innovation excellence within the towns and cities of the North, to drive UK growth