The Big Life group started in Hulme, Manchester, 30 years ago. 
From a small community organisation with three staff and a £17,000 grant, it has now grown into a large social enterprise, and employs 560 staff, has a turnover of more than £20m, and operates across the north of England.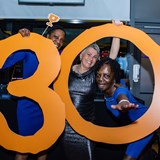 Big Life deliver health and wellbeing, children and families, and skills and employment services, offering case management support to over 46,000 people every year, and thousands more people drop into its groups and centres.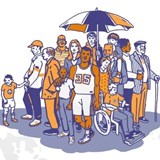 Big Life is proud of its roots as a local, community organisation and as it has grown it has continued to ensure it is embedded in the communities in which it works, maximising its social value.
One way it does this is by engaging smaller VCSE organisations in the delivery of large contracts.
This year it will be passing £2.5m onto VCSE partners.  It also makes sure it buys local wherever possible – with 53% of supplies and services procured from local organisations.
Big Life believes that providing employment in an inclusive and fair way is in itself a way to deliver its social mission.
It has a small pay ratio between the highest and medium pay of 3:1, and a decreasing ethnicity and gender pay gap.
It was recognised as the countries 4th best health and social care employer to work for in the Sunday Times Best Companies list in 2020.
In addition, Big Life has an extensive volunteer programme, engaging more than 250 volunteers every year, helping them gain experience, move into work and contribute to their community.