Our growth locations represent opportunities for the whole city-region to bring forward development at a scale which can drive the transformational change we want to see across the conurbation.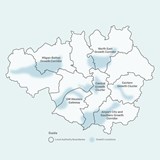 We have clear, defined and evidenced plans that link opportunity and need, driven by place based intervention to capitalise on the benefits which can be realised for our communities.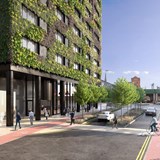 Through the delivery of housing and employment sites we will ensure the connection of investment and development, to realise opportunities for communities and places which may not have benefited previously from economic development and growth, or where there are major opportunities to drive growth.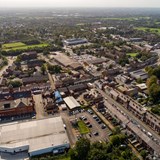 We recognise the significant opportunity we have in delivering our growth locations to improve the lives of Greater Manchester's residents, and in doing so deliver an integrated approach to economic, social and environmental objectives.
The six growth locations each provide a platform to lever the unique opportunities and assets within those locations to respond to the variety of needs and challenges present in different parts of the conurbation.
Whilst the approach within each growth location is distinct, collectively they will drive a levelling up approach across Greater Manchester that is responsive to the inequalities which persist in Greater Manchester, with zero carbon ambitions integral to their design and delivery.
The growth locations are the realisation of multiagency, cross policy design and delivery.
Our approach not only delivers sustainable development of homes and workplaces, but also ensures that all our residents and communities are able to benefit from the opportunities that growth and increased economic prosperity brings by ensuring that development is supported by sustainable transport routes and networks, creating places and high quality skills, employment support and job opportunities and connections to local services, settlements and communities.