In Greater Manchester, the Covid 19 pandemic exacerbated longstanding inequalities, as well as highlighting new ones.
From access to good jobs, to transport, health and housing, the impact has been unequal and unfair, affecting different people, places and communities across Greater Manchester in very different ways.
It has been clear that a deep understanding of the issues, and the solutions to those, can only come from working in and with those communities, being informed and guided by their voices and experiences.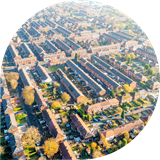 Our Greater Manchester Strategy will ensure our policies and services support all our diverse communities appropriately, but it will also actively target resource at the people and places facing the greatest obstacles in life.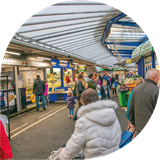 Despite having some of the most desirable places to live, work and visit in the UK, Greater Manchester still falls behind national averages on many measures, such as employment rates, healthy life expectancy, and air quality.
There are also inequalities between different parts of Greater Manchester.
With greater investment and new opportunities delivering tangible changes, we aim to level up Greater Manchester, benefitting our people and places and also the region, nationally and internationally.
Our Greater Manchester Strategy sets our our ten year plan to level up our city region and bring greater opportunities to all.